Wacoal, a brand of premium intimate wear which was previously only available in department stores, has finally opened their first boutique in Cebu. Located at the Upper Ground Floor, City View of Cebu's and the Philippines' largest mall, SM Seaside, Wacoal not only offers exclusive designs but also exclusive discounts and offerings, as well.
I've always been one to believe in investing in the right undergarments whether it be panties, bras, body shapers and the like. In my perspective, if you spend on clothes that fit you well, shouldn't the same practices be applied when it comes to the foundations of your outfit- your underwear? That's exactly why I only invest in quality underwear! Think about it, you don't need a million bras/ panties AND you can wear them for years at a time.
Studies show that 64% of women wear the wrong sized bra which can not only be unflattering to your body but also detrimental to your health. Wearing the wrong bra that isn't the perfect fit can actually cause headaches, they can stretch your boobs out, back pain, unwanted bulges, indigestion and other harmful side effects. That is why Wacoal makes an extra  effort to make sure that all their customers walk out with underwear of the Perfect Fit down to the cup size, strap and especially the coverage.
My favorite part? They carry bras for breast cancer survivors at cost and they even donate to charity foundations who support the same cause.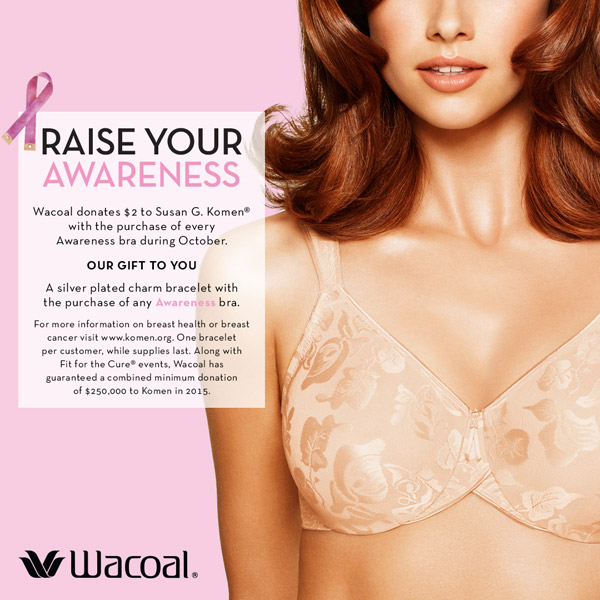 Here's a quick look at their showcase:
Another thing that I greatly appreciate about Wacoal's pioneering boutique in Cebu is the spacious dressing room that they offer to their customers. It has enough room for you to not only fit your garments but also move around and even have a private adviser come in and assess your situation and guide you in choosing the right underwear. It's a value added service that isn't usually found anywhere else which is exactly why I only choose the best for my best friends!
Can I get an AMEN?
Issa P.